Contemporary bespoke fitted wardrobes that redefine your home
We are the market leader in the UK for bespoke fitted wardrobes, which are made from the highest quality materials and available in contemporary designs.
Our extensive range of finishes and styles ensures that your bespoke fitted wardrobe will be unique and designed to your requirements.
You can choose your own designs and create a bespoke wardrobe for your home exclusively.
We offer direct delivery, complete design and survey, along with installation services. In addition, our products come with a 10-year warranty for all clients in the UK.
Bespoke bedroom furniture range
Simple clean designs
Choose your style from contemporary traditional and modern designs
Best quality materials
Choose from a wide range of finishes in Oak, gloss, painted or glass doors
Space saving storage
Your bedroom furniture makes the most of your living space to give you the best storage solutions
Setting the Gold Standard in Bespoke Fitted Wardrobes
We have been setting the gold standard for bespoke fitted wardrobes for years, and offer walk-in closets, bespoke storage solutions, and sliding door wardrobes. We know that people today are shifting towards minimal designs in their homes and that has resulted in a surge in demand for bespoke fitted wardrobes. 
People want the very best furniture for their living space, and we are masters at creating bespoke fitted furniture that meets your budget.
As renowned experts in bespoke fitted home furniture, we can easily manufacture and design walk-in closets, hinged wardrobes, fitted bedroom wardrobes, sliding door wardrobes, and other bespoke furniture. 
Our experienced and skilled joiners, and craftsmen will work with you to help materialise your dreams into reality with a made-to-measure, custom designed, fitted wardrobe, which has been tailored to your requirements.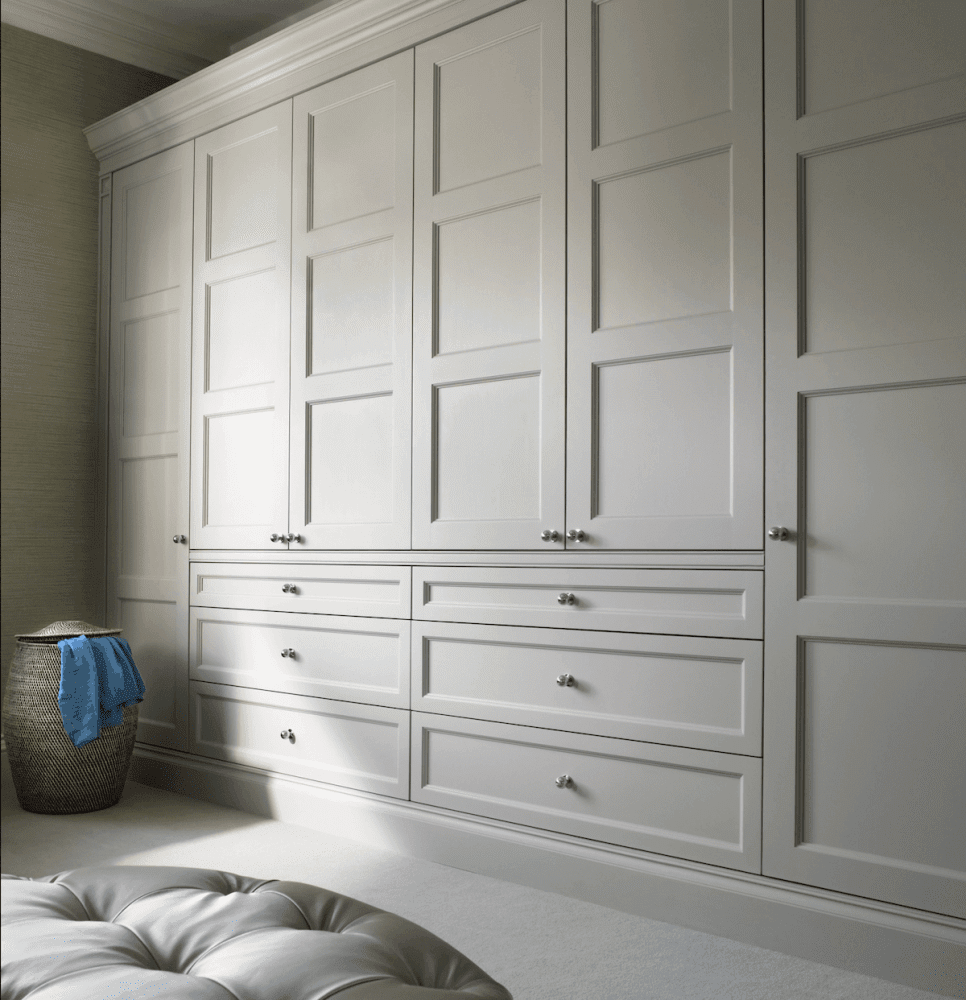 Individually designed
Your fitted wardrobes and bedroom furniture is designed to your style and comes with a quality guarantee
Wide Range of Designs for Bespoke Fitted Wardrobes
What makes our services special is the fact that we can handle large-scale and small-scale operations with ease, and can work fast to meet tight-deadlines without compromising our quality. We maintain high-quality standards and ensure that the finishing on all the products is top-notch. 
Our craftsmen and joiners can handle all types of projects, and work with the best tools and materials to guarantee superior workmanship.
We push ourselves to set the bar higher and can manufacture all types of contemporary bespoke fitted wardrobes. There is no design that our specialists can't handle.  
From bespoke fitted wardrobes, contemporary walk-in wardrobe, or custom-made furniture for your home, we leave no stone unturned to ensure complete client satisfaction with any project.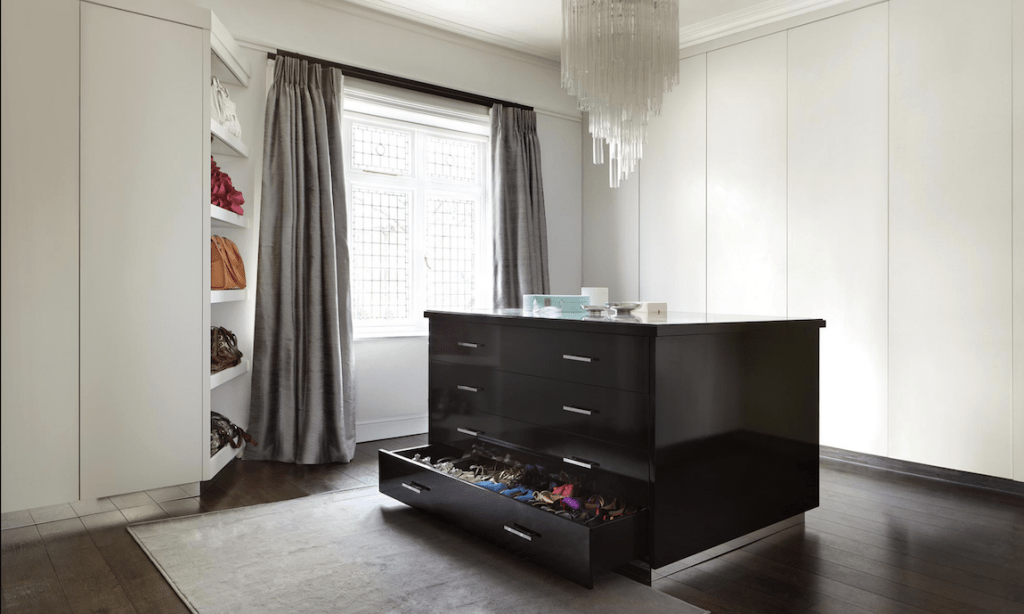 Consultation, design and installation services
Our service is to to bring you the living space you want to enhance your home with quality designs.​
Promising You Unrivalled Quality in Bespoke Furniture
It doesn't matter what shape or size your bedroom is, we can deliver any style of bespoke fitted wardrobes that will suit your requirements. Our bespoke fitted wardrobes provide discreet storage options, and can be combined with freestanding pieces to create a unique solution that offers the best in aesthetics and performance. 
We believe in maintaining standards for our bespoke design solutions and therefore, provide a wide range of choice with our bespoke fitted wardrobes.
You can choose from full and double length hanging spaces, adjustable rails, gliding drawer system, and shoe and accessory tray to be fitted in the wardrobe. 
We can guarantee that our bespoke fitted wardrobe will be hand-crafted and designed to your requirements and will be a special addition to your home.
Call now to book your free consultation