Complete bespoke fitted interiors for your home from consultation, your design ideas to skilled craftsman installers. The best bespoke joinery to enhance your home living space.
Redefine Your Home with Bespoke Fitted Interiors
Start designing and redefining your home with bespoke fitted interiors that will make a statement. 
We can help transform the interior of your home entirely, and help redefine your living space to suit your needs.
We have been manufacturing bespoke fitted interior furniture for a long time, and ensure custom fitted furniture of exceptional design and quality. 
Our team takes completely responsibility for full project management from start to finish. We guarantee peace of mind when redefining your home with our skilled joiners and bespoke furniture services.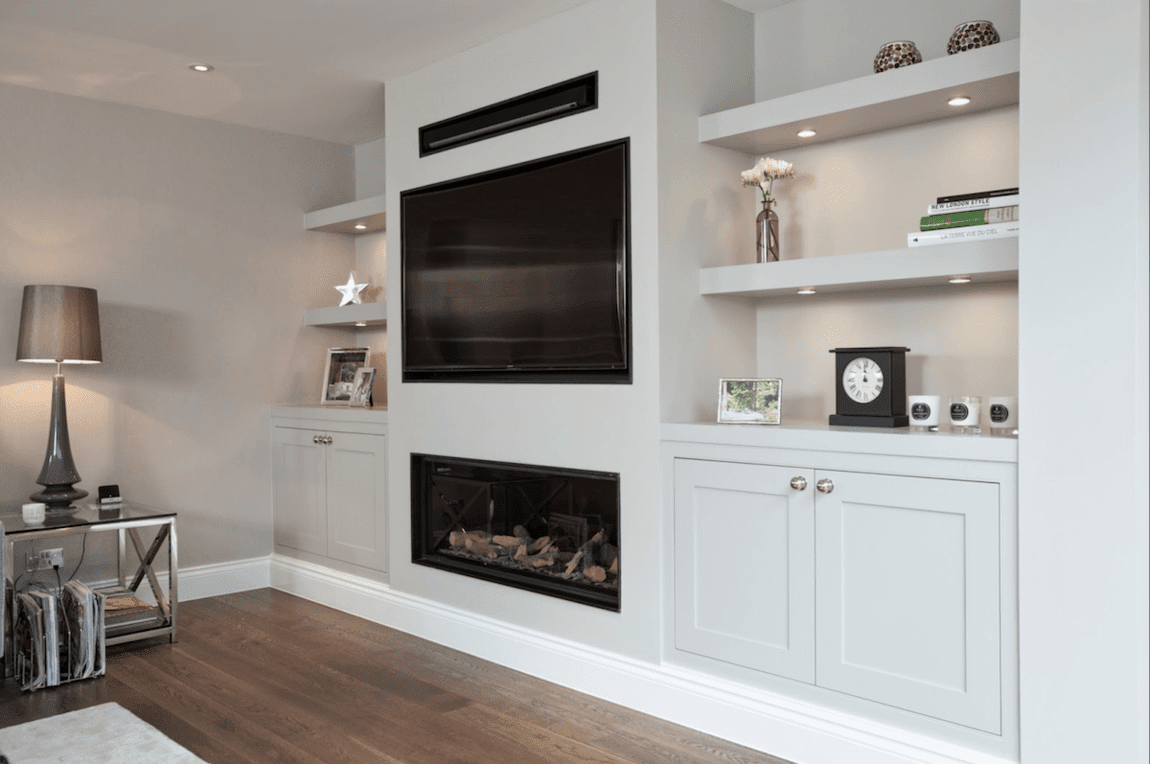 Transform your living space
Our expertise ensures that we can transform your living space completely by creating rooms that your family will love to spend time in
Design and build Your living spaces
Everyone should live in their ideal living space, but most homes aren't customised to meet high quality standards. 
That is the reason why our bespoke fitted interiors consist of bespoke room services, which are tailored to the needs of your family. 
We ensure that your room is individually designed and hand crafted with the highest quality materials at our workshop in Sheffield.
We provide bespoke furniture services, encompassing everything in your home, including the following:
Bathroom
Dressing room
Home cinema
Lounge
Walk-in wardrobe
Children's bedroom
Are you making your space personal with bespoke fitted interiors
We help you express your sense of aesthetics and personal style in your home with bespoke fitted interiors designed to perfection.
Our exclusive services ensure that you can make a statement in practicality, function, and art within your home's interior at affordable rates.
Book your free consultation
Extensive Experience in Bespoke Fitted Interiors
Our highly experienced and skilled joiners ensure your complete satisfaction of your interior. 
We have great experience in the industry, and have offered top-notch bespoke furniture services to generations of customers in Sheffield. 
Our in-house interior design team will work with our skilled joiners and craftsmen to create the perfect home interior that meets your requirements.
Apart from that, we also assign personal project managers, who will handle and manage your project from start to finish. 
This ensures peace of mind and complete satisfaction at the end of the bespoke fitted interior project. 
Our services are driven by our motivation to exceed expectations and our inspiration to help transform the living spaces for our clients in Sheffield.
Fitted interior ideas for inspiration
Fitted Interiors that are Designed to Perfection
Whether you're considering a remodelling or refurbishing job, or simply want to replace furniture in your house, we can do it all. 
We help create, design, and manufacture cutting-edge bespoke fitted interiors that are created in our fully-equipped Sheffield workshop. 
The best part is that our joiners and craftsmen will always meet the your brief and exceed your expectations with fitted interiors that are designed and built to the best standards of quality and craftsmanship.
We can take on large scale projects and can also work in collaboration with other interior designers and architects to transform your living space. 
The materials we use are obtained from reliable sources and ensure that all bespoke interior designs are going to be of the highest quality.
Contact us for more information on bespoke fitted interior services in Sheffield and the surrounding areas.
Call Now on 0114 4055 996 for your free quote