Garden decking installers Sheffield
Redefining your Garden Living Space so you can relax and enjoy in comfort
Garden Design and Decking Fitters
Garden decking is growing in demand all over the UK, and we are the experts in garden design and decking installers. We can handle all types of garden decking styles, since we create bespoke designs for gardens and outdoor spaces with high quality guaranteed.
Most people prefer hardwood decking boards for their patio area, but we can easily offer you a variety of softwood, hardwood and composite decking.
As professional garden decking installers in Sheffield, we have been creating attractive seating areas in gardens, and can easily transform the appearance of any garden or revamp your patio area. 
Our decking solutions are highly flexible and can be installed anywhere in your garden to suit your preferences.
Elegant and Stylish Garden Decking
Your garden space is designed to enhance your outside area in to an extension of your home. 
Your decking installation will make the most of your garden space and add the perfect landscaped design. 
Tailor-made Solutions that are Made for Garden Decking
We guarantee that as the premier garden decking installers in Sheffield, all our decking solutions are tailor-made to suit the requirements of our clients. 
We can easily incorporate any design you want into your garden seamlessly, whether you want smooth or grooved deck boards, with seating/benches, planters, storage boxes, or steps.
To ensure that your decking area is aesthetically breathtaking, we also provide a variety of spindles, newel posts, and handrails in wrought iron, stainless steel, and in timber. 
Our best recommendation would be to choose hardwood, since it is visually stunning and hardwearing. For long lasting and low maintenance decking our composite decking range is the perfect choice.
Let The Professionals Handle All Your Deck Installation
We aren't just decking suppliers, we can help install decking on your garden as well. Our decking installers guarantee that you will be able to sit back and relax, while we do all the heavy lifting and hard work.
Our garden decking installers in Sheffield will handle the construction of your deck, and install it wherever you want. There is no project that we can't handle, and we guarantee outstanding quality in all our decking solutions.
Over the years, we have handled decking installation jobs for different projects, which include:
Swimming pool/hot tub surrounds
Schools, colleges and nurseries
Roof terraces
Public houses and inns
Park homes
Hotels
Garden decks
Commercial spaces
Care homes
Bars, cafés, and restaurants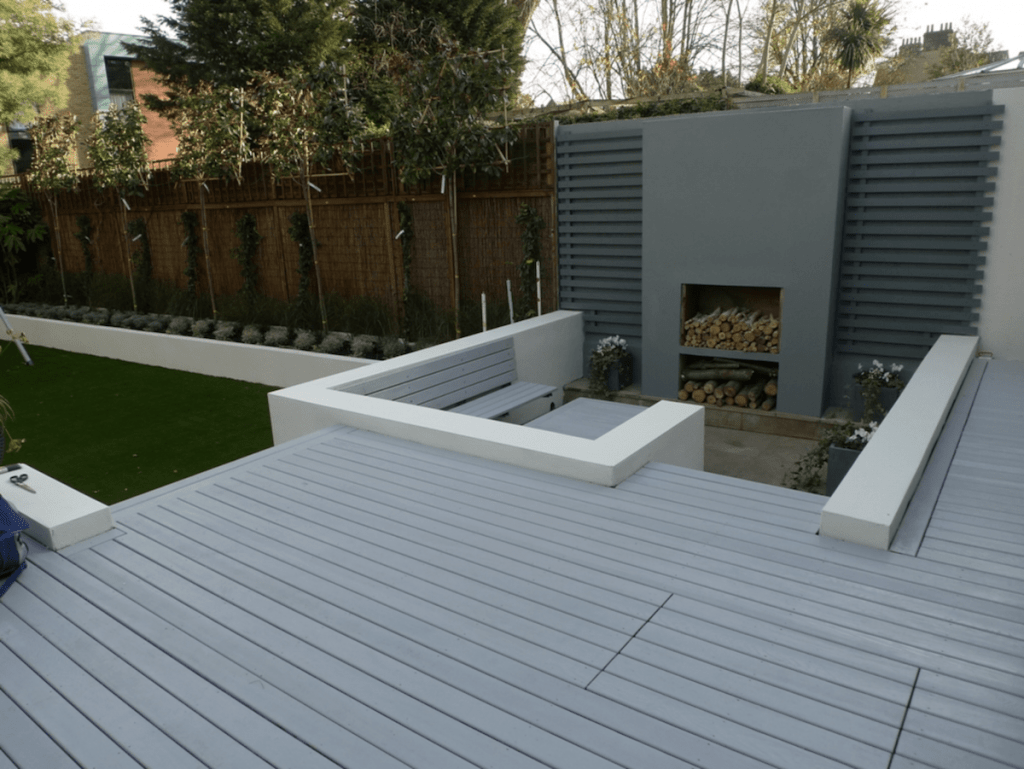 Modern Garden Living Spaces
If you love your garden space then you will love our garden decking service, we will work with you to create your ideal design. 
Bring colour in to your garden from a choice of finishes in hardwood and composite decking.
Decking Installers You Can Trust
We are garden decking installers in Sheffield that you can trust, because we are committed to making a great impression on our clients. We have installed decking solutions for businesses and homeowners, and have always maintained high standards.
We have an exceptional track record as garden decking installers, and have also helped install decking boards and deck accessories for residential swimming pools in Sheffield, and revamped luxury penthouses and balconies as well.
It doesn't matter what kind of decking service you require, we are the professional decking specialist you can trust to handle any project. Call us now to find out more about our garden decking installation in Sheffield.