Bespoke Home Office Fitted Furniture
Get the Ideal Bespoke Home Office Fitted Furniture in Sheffield
Home office fitted furniture doesn't need to be flashy, extravagant, or take up a lot of room in your home. When designing a home office, it is important to look at the available space, because you don't want bulky furniture or unsightly filing cabinets ruining the entire look.
That is why we provide bespoke fitted home office furniture which has been designed keeping all these factors in consideration. We have a wide range of contemporary styling, designing, and colour options that will transform any space into an individual study and workspace for you.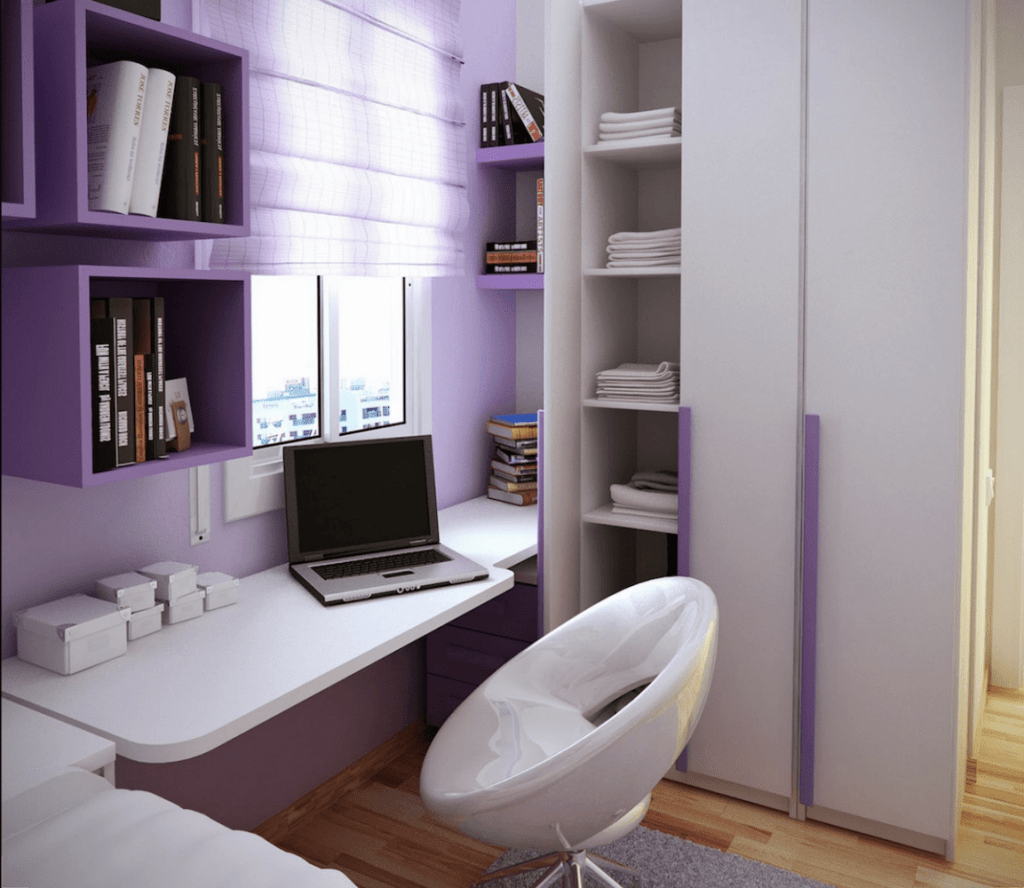 Your workspace design makes the best use of space that is practical and gives a luxury finish to blend to the rest your home. Clever storage solutions and a comfortable office area is all part of our modern workspaces.
A Class Apart in bespoke fitted home office furniture
We have been transforming living spaces into contemporary home offices, working in limited spaces, and designing stylish and personal workspaces and home offices. Our expertise is in bespoke fitted home office furniture, and our craftsmen and joiners can build and design home offices that complement your idea of the perfect workplace. 
We are a class apart in our bespoke craftsmanship and can perfectly tailor your home office according to your precise needs.
We design and build stunning home office furniture that is unlike any other in the industry. We can help design and create casual study rooms and even full-time home study rooms that will fit your lifestyle perfectly. 
We stay abreast with the latest textures, colours, and design trends, which will help you get closer to your vision of the perfect bespoke fitted home office
Fitted home office made with passion, built for business
All home office furniture is designed and built to meet your requirements to enable you to carry on business as usual working from home. Our bespoke joiners are passionate in their work so your installation built confidence.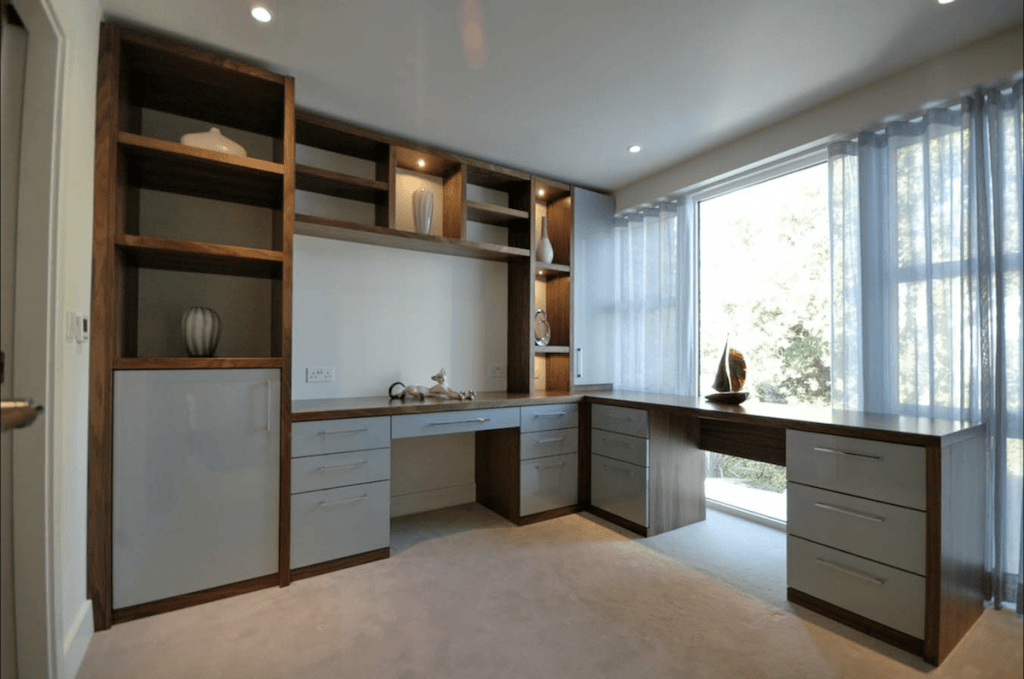 Exclusive Range of Bespoke Home Office Fitted Furniture Designs
We help design and provide an exclusive range of bespoke fitted home office furniture designs, which vary in style, colours, and textures. We can help provide you with a natural wood style, with elegant colour options, and supreme finishes. 
Apart from that, we have a real wood design, which offers classic British craftsmanship at its finest. 
We also have a cool and contemporary finish in vibrant yet elegant colours that offer a stunning look.
Our exclusive range of bespoke fitted home office designs ensures that you get an outstanding selection of contemporary home offices, which can redefine your home living space. 
The best part about bespoke fitted home offices is that we design them in a manner that they don't standout and feel like a natural extension of the home. 
We have different designs, styles, blends, and textures that allows us to create truly unique and original bespoke home offices.
I'm happy with the joinery services that Riverdale provided. My new utility room looks brilliant, had new cupboards, storage and shelving to smarten up and organise this room.The best service I've had from a local business for ages, I highly recommend these guy's for your joinery and carpentry. They took care of everything from measuring up, idea's, fitting and cleaning up.
I was looking for joiner Sheffield when I found Riverdale bespoke joinery. Then a friend at work recommended the same company saying what decking installers they are. I have just used Riverdale joinery to design and fit my garden decking, and these guys knew there craft taking care of every little detail even down to tidying up afterwards. I had to leave a review saying if you to like me are looking for a joiner in Sheffield for your garden decking I highly recommend Adam at Riverdale joinery.
Adam did an excellent job in designing and building our bedroom cupboards. At the initial consultation, Adam was very approachable and was happy to discuss design ideas as we weren't sure what we exactly wanted. He fitted the cupboards to the highest of standards. We also asked him to do a few other carpenter jobs around the house and those were done very well too.We will certainly be using riverdale joinery again in the future if we need any further work.
When you get in touch with us for bespoke fitted home office furniture services in Sheffield, our team will arrive at your home to check the space available for your home workspace. 
We will provide you with complete consultation, along with the best possible design options for your space. 
Our project management team will answer all questions about the project and will also offer a 10-year guarantee for all bespoke fitted home office furniture.
Contact us now for more information about your bespoke fitted home office