The Bespoke Furniture UK specialist is located in Sheffield, South Yorkshire
Over the years, Riverdale Bespoke Joinery has been in the business of building customized furniture. We custom-make to our client's individual requirements to ensure the most perfect solutions.
Regardless of the project's size, our aim and vision are to provide quality furniture that is tailored to the customer's requirements. From the luxury shelf, door and wardrobes to home offices, we are proud to create and build bespoke furniture that is unique.
Our company provides the finest bespoke solutions that can transform any room or space into your dream house. Created with our skilled designers and built by our master craftsmen, there's no interior and design or style that is out of reach.
Making Bespoke Fitted Furniture For Many Years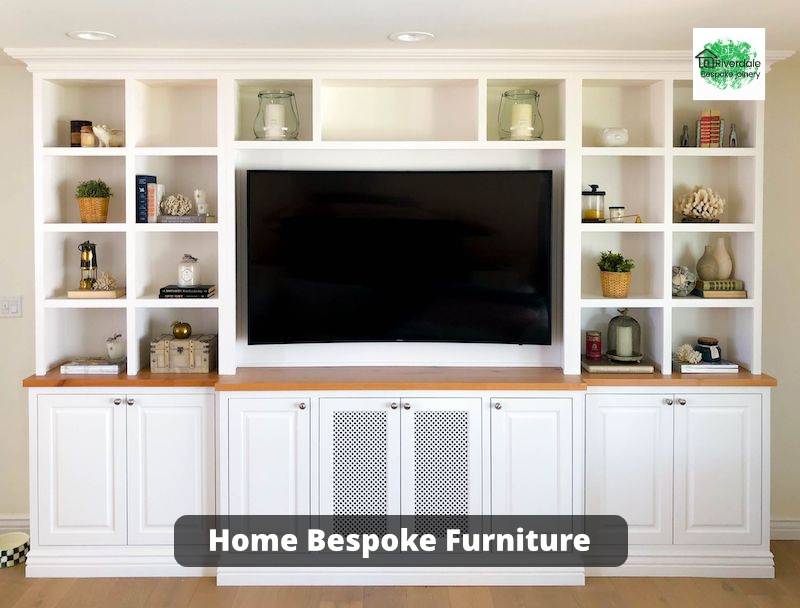 Made to measure fitted wardrobes, bedroom furniture, storage and home office can be handcrafted at Riverdale Bespoke Joinery. Lovingly handcrafted & impeccably made, installed by our expert UK craftsmen. Optimal results are achieved by combining your ideas and requirements with our expertise.
Our staff and craftsmen will work closely with you through the whole process – from the initial designs all the way to installation and completion, thus you'll have someone who understands your unique needs from start to finish.
Riverdale Bespoke Joinery works in both the domestic and commercial sectors in the UK. Because of our varied experience, there are few challenges we cannot overcome.
Fitted Home And Office Furniture Makers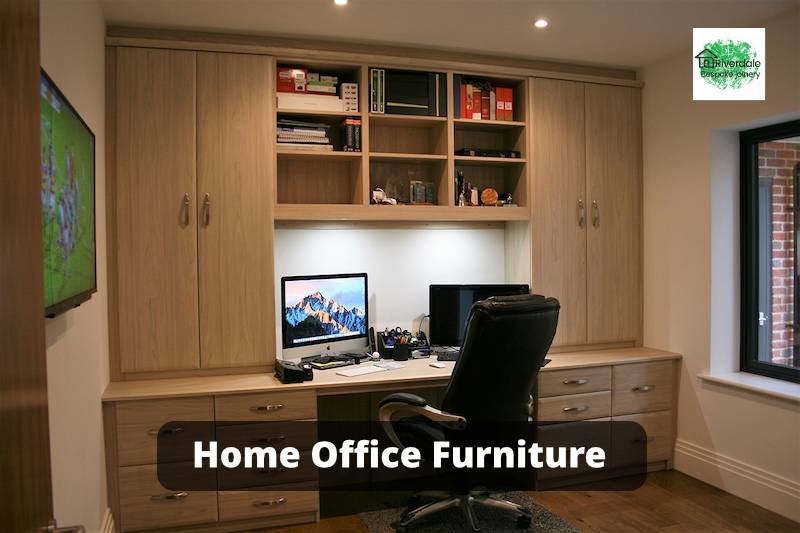 Finding something in a shop that suits your taste and doesn't look the same as the rest is difficult. That's why our business is here to help. Our team can create something unique for you that perfectly matches your property and your persona.
Our bespoke furniture is of the highest quality available regardless of whether the office is in a commercial setting or at home.
High-grade timber wood and materials are used to construct our furniture, which is not only beautiful, strong, and functional, but also very durable, and is perfect for any office. Soft-close doors & drawers are a standard feature on all office furniture, making the office and life more comfortable for you!
Where can I find unique furniture?
Riverdale Bespoke Joinery is the fitted furniture specialist in Sheffield. Our furniture-makers have been in service and creating fine, bespoke fitted furniture for over 15 years. With Riverdale Bespoke Joinery we design, manufacture and install our furniture ourselves, resulting in a product with no match.
We are a full-service bespoke furniture maker, from the initial drawings and concepts through to fitting the finished product.
Bespoke Dining Room & Kitchens Furniture Handcrafted By UK Experts
Kitchen cupboards, cabinetry and design, fitted bedroom closet and lounge furniture, desk and study furniture, shelving and cupboards, and even wine cellars – our expert furniture designers can help. Everything is designed, built and fitted to meet your specific requirements. We are proud to deliver perfectionism and precision and that is what makes us famous.
The custom-crafted office furniture is a straightforward style with a few contemporary touches that give the place its own, unique personality.
An elegantly and distinctively designed room or space with a relaxed feel, offering a quiet spot to think, and space for you to work, designed in either a traditional, heritage or contemporary design. Our team listens carefully to your needs and desires and works closely with you to make them a practical, aesthetically pleasing reality.
Relax And Design Your Furniture In The Comfort Of Your Home
Home furniture adds to the elegance of your residence and completes it. We offer services to help make your home more elegant and stylish. With our skill in customized and handcrafted furniture, you can choose a wide range of furnishings that complement and complete your personal style.
With decades of combined experience, the company have crafted kitchen storage cabinets and home furniture from our workshop on the outskirts of Sheffield UK. It is our passion that drives us to provide quality products every time. We use our extensive knowledge and modern joinery techniques to come up with high-quality products on time.
Designed to suit you, your family and your home exactly, our custom kitchens are elegant, luxurious, and truly unique. We can design and build them to fit in with any features, storage, furnishings, or appliances you already own, or we can start from the ground up.
Factors Affecting The Price Of Bespoke Furniture
Here are the main factors that affect the price of a custom-made piece of furniture:
What Materials Were Used
The right wood and stuff can last for a long time if used properly, however, the most pricey substances will be more expensive. The good thing is that you can choose a wide range of sustainable and recyclable furniture substances if the impact of the furniture on the environment worries you. Furthermore, using kinds of stuff sourced locally can sometimes be less expensive.
The Labour Cost
It's also important to consider who you hire to build your bespoke furniture. First, compare the labour price of three to five builders. If you request a quote and breakdown, you will know the labour cost is affordable. Furthermore, you will know if you are hiring furniture experts and staff who can get things done quickly.
The Overall Design
There are options for both tweaking existing designs and starting from scratch, with the former being more costly. The good thing is that you can choose the final look and feel. Alternatively, you can choose designs that are closer to your true nature, or as close to it as possible. However, if you already like some existing designs, making slight changes may be okay.
How Big Is The Furniture
Moreover, you have to be cautious in determining the furniture's measurement and size. You want it to perfectly fit the room it is intended to go in. A perfect example, if you are building a custom wardrobe, you must ensure that it fits your bedroom. Because bigger furniture will typically be more expensive, you need to determine which size would be appropriate for a specific room, area or space.
Quantity Pricing
The construction of furniture from scratch is similar to buying in bulk. Some items can be purchased in bulk at a discount. So, it is important to decide if you will have more than one item built at the same time in order to get them at a lower price.
After considering all these factors, you now have knowledge about how much you should budget. Ask for quotes from two to three builders to get an idea of the price breakdown. If you think the item is too expensive, you can try negotiating. If you can agree on the design and what the price is, then you are good to go.
Maybe you can wait until you save more money for a more exquisite furniture design. Continue to search for inspiration online and at other places before deciding.
Design Consultation and Service
We ask the client to provide the following information about their project before scheduling a design consultation. The client can use this tool to provide us with a good idea of your needs and aesthetic preferences during the planning process, so we can accurately help them from the beginning.
The location or site's address
Building timeframe and the requirement for building permission if any
The budget
The ideas and requirements you have for appliances
Create a scrapbook out of all details and things you love related to your project
Why Choose Our Bespoke Furniture?
At Riverdale Bespoke Joinery, custom-made furniture is prepared for your home with precision, handcrafted beautifully and professionally. Our furniture is handcrafted from high-grade wood and materials to ensure your satisfaction for generations and years to come.
Our experienced team of designers come to your place and measure up, design your furniture with you, and show you samples of finishes to help you choose.
Our in-house design team, also take care of every aspect of your layout resulting in a wide range of innovative bespoke design, build & fitting of truly individual furniture.
In addition to saving time, you can visualize the finished product in the desired studio or room before actually purchasing it.
Custom-Made Furniture Delivered Straight To Your Door
We take great pride in the making and delivery of beautiful and high-quality furniture and you can see that in the reviews that we get from our clients or customers.
Regardless of the type of property, we make sure your fitted furniture will match. From traditional period designs to modern designs, we aim to keep all our joinery in keeping with the property.
We use high-grade stuff and craftsmanship that stands out, so the results delivered are unparalleled. If you have your own designs, we'll be happy to work with them.
If you're looking for more information and would like to invest in beautiful, high-quality, bespoke furniture, get in touch with Riverdale Bespoke Joinery today.
Read more related content at https://www.riverdalejoinery.com/lounge/