What is bespoke furniture?
For some time now, thousands of people ask this same question online daily. As a specialist in the field of bespoke joinery and carpentry, I have deemed it fit to find a lasting solution to this problem of what is bespoke furniture that finds itself in the heart of over 20,000 curious minds monthly is.
In a nutshell, bespoke furniture refers to any furniture that has been constructed explicitly in such a way that its specifications, style, shape, and dimensions are being made to be in conformance with what it is meant for and how it is expected to look.
Bespoke furniture refers to the furniture that is being meant to carry the belonging entirely it is designed to give and at the same time fit perfectly into a space intended for it.
Why Choose Bespoke Furniture
Figuring out why you need bespoke furniture or whether or not bespoke furniture is for you can prove to be tricky sometimes. Some questions need to be answered before you choose whether or not you need bespoke furniture. These issues are
 

Do you need a piece of furniture that matches perfectly with the space and design of your interior design

 

Are you looking to get sets of furniture that will last for as long as 50 years

 

Do you need collections of furniture whose specific dimensions match your need

 

Are you interested in quality furniture and less bothered by the financial implication of such a furniture
If the answer to all these questions is yes, then you need not ask whether or not bespoke furniture is for you and go ahead with your bespoke furniture company to make idea real and take your concept to the next level
A few tips about bespoke furniture companies
The first tip I will be dropping today is the fact that bespoke furniture can come in various shapes, style and hue, irrespective of how unique your dimension is, all you have to do is to explain to your bespoke furniture company, and you will get it delivered.
Below is a list of places that could use the touch of a bespoke furniture company
For your home
As previously pointed out, bespoke furniture is aimed at ensuring you get the best out of your space.
With bespoke furniture, you get to use the exact type of wood you would like, the hue you would like and the thickness you would want.
If you have any fantasy, all you just need to do is to try to put it into sketches and show it to your bespoke furniture company; they will make it happen and provide you with the drawings of your dream before they went ahead to create it. Below are some of the furniture in a living house that could be handled by bespoke furniture company
Bathroom: Vanity Units, and Cabinets.
Closets and Walk-In Wardrobe: Cupboards and Units, Display Shelving and General Storage.
Dining Room: Dining Room Tables, Side Boards, Consoles and Wine Racks.
Home Office: Storage, Desks and Library Shelving.
Kitchen: Cabinets, Storage, Islands and Worktops.
Living Room: Media Walls, TV Units, Coffee and Side Tables, Shelving Units, Staircases and Wall Paneling.
For your office
The office is another place that gives you the opportunity to make the most of your space.
As a place, you spend a great deal of your time, and you should be able to turn your office into what you want it to look like, you should be able to bring out your fantasy even in your choice of furniture.
There is no better way to make your dream come through than hiring a bespoke furniture company to spice up your office into what you want it to be. Here are types of furniture that can be modified to your specifications in your office
Bathrooms, Boardroom Tables, Desks, Fitted Seating, Kitchens, Reception Desks, Storage, Wall Paneling.
Other places where you could use the professional expertise of a bespoke furniture company are hotels, saloons, restaurants, coffee shops and bars.
Bespoke fitted interiors
Bespoke fitted interiors are interior designs built with high quality but yet still very affordable bespoke fitted furniture made from the finest of materials.
These set of designs are built to meet the requirements and to transform the interior of your home into a stunning one.
Each of the bespoke fitted room is created in such a way that its elements and furniture in the place are selected to base on your taste and the end of the day, you are left with a stunning looking room.
Why You Need a Bespoke Furniture and Bespoke Furniture Company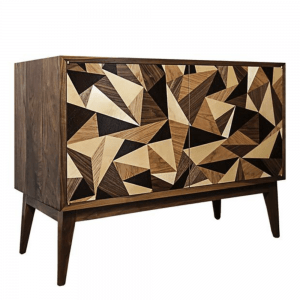 Unique design
If not for anything, you could choose to go for bespoke furniture for the uniqueness it offers.
Bespoke furniture companies will design furniture that is unique and built to your taste and specification.
Going for bespoke furniture instead of going for some random one elsewhere ensures you get the exact thing you want and you will not have to compromise on anything.
Moreover, the fact that you went through the whole process of making it together further ensures it is the exact thing you ordered.
Durability
Because your bespoke furniture is made in such a way and design filled with so much passion that comes from you.
You tend to grow attached to it and ensure your furniture is well cared for, and at the end of the day, you get for yourself a long-lasting piece of furniture.
Also, because this uniquely made piece of furniture last so much longer than the ones you get from the high street stores, they can be move from houses to houses or better, generation to generation.
Quality furniture makers
If you are looking for something of that is of high quality, you would go for bespoke furniture in place of those you get from the store.
Creating a piece of furniture that meets your specification and of high quality takes time to handcraft, and as a result, it will be a little expensive to get such furniture.
Limited options by store-bought furniture
It is a well-known fact that any random furniture you buy from stores will be limited in one way or the other, if it is not limited in its size, it will be limited in its style or its colour.
With bespoke furniture, you are presented with the opportunity to specify your choice of colour, desired shape, and size.
At the end of the day, you end up getting a piece of furniture that is unique to you alone suits your needs or taste.
Though you will have to pay more for bespoke furniture, you can be assured that you are getting your money's worth, not only will it be tailored to meet your specific need and specs, it also gives you furniture made out of materials of high quality.
Enhancing your home with bespoke furniture
If you want more information on bespoke furniture for your home or, speak to a bespoke joinery expert contact Riverdale bespoke joinery.