Sheffield Joinery Where Quality Counts
To make every home as functional, comfortable, cosy, and beautiful as possible, we have founded Riverdale Sheffield Joinery. 
All of our installations are unique and high-quality. Depending on each client's space and personal preferences, we design bespoke furniture that will blend with the rest of the house.
Sheffield Joinery
Quick links menu
Do you need a new wardrobe? Or a new home office? Do you ever look at your garden and think you could spend beautiful evenings there? 
And, you could, if only it were decked. To fulfil your dreams, search no further than Sheffield Joinery.
Riverdale Joinery is a bespoke local Sheffield joinery. It's the best choice when it comes to carpentry. We can help you achieve all your interior and exterior design dreams.
It's hard to find a Sheffield joinery that will meet all the necessary demands. Balancing quality carpentry and affordable prices isn't easy. 
Furthermore, when you mix in fantastic customer service and excellent designs, there is only one choice left – Riverdale Joinery.
We have been the leaders of the bespoke carpentry business since 2005. Therefore, we'll meet all your needs. We strive to achieve any goal and design vision you have. Your home is just as important to us as our own.
No project is too big for us. Whatever you have in mind, we'll bring your design to existence. Therefore, we'll work in partnership with the best Sheffield joinery and joiners to bring you the highest quality service.
No matter what kind of a vision you have for your home, inside and out, we'll work tirelessly to make it come true. Each project is equally significant to us. 
Moreover, we'll meet with you to discuss ideas and design aesthetics until we're sure that what we carry out is what you've envisioned precisely.
Sheffield joinery - your dream came true.
Sheffield joinery – your dream came true.
A made-to-measure Sheffield joinery service, we specialise in bespoke interiors. Hence, our work will always reflect the individual taste of our customers. 
However, we're also here to lend a helping hand design-wise. If you're not sure what kind of concept you'd want to revive your living space, using our experience we'll always have a piece of advice or two for you.
Even during the busiest season of the year, we'll have time for your projects. We sometimes hire partnered carpenters to help with our busy workload. 
All our partners are amply skilled, qualified and high quality. We vetted them thoroughly because your satisfaction is our most top priority.
Sheffield joinery and Carpentry, the art and trade
If you have a project in mind but aren't sure if you should call professional carpenters to lend a helping hand, here's some information on what carpentry includes.
One of the oldest trades known to man, carpentry is dynamic and stimulating. There's nothing a skilled carpenter can't produce with his own two hands. Carpenters are craftsmen. 
It's more than just cutting, working, and joining timber. It's an art form. Combined with a love for design, carpentry is a way to make the living and working space comfortable and secure.
In the joinery business, carpentry generally gets divided into two categories. Firstly, there is the rough carpentry. This type of carpentry deals in framing, installing subflooring, and any other kind of woodworking that doesn't require beautiful finishing touches.
Furthermore, delicate carpentry deals in the aforementioned beautiful touches. Baseboards, hardwood floors, elegant cabinets, etc. These are the work of delicate carpenters.
Luckily for those in need of both, we are well versed. Our services are versatile, and our skills go beyond simple work. We are the best Sheffield joinery company out there. Furthermore, we'll take on your projects swiftly and efficiently.
Riverdale Joinery is a Sheffield joinery that specialises in lounge fitted furniture, fitted wardrobes, fitted home offices, and garden decking.
We will design, construct, erect, and install your made-to-measure furniture. Aside from carpentry, we also deal in joinery. In fact, as an acclaimed Sheffield joinery, Yorkshire, we take great pride in our joinery work.
Quality Joinery, both for decor and endurance
Quality Joinery, both for decor and endurance
Quality joinery in Sheffield is the answer when you need sturdy building and decorative woodwork. Sheffield joinery uses professional joiners to connect pieces of wood in such a way that they compose a part that is strong and secure. 
However, the composition can still have some flair and be decorative, as well.
Joinery is used as a crucial form of carpentry, used in cabinetry, furniture-making, flooring, and staircases etc. It's a specialist area, and we are proud to say it's our area of expertise.
Bespoke joinery requires the latest specialist machinery, so it's usually done in the workshop. However, we sometimes do projects on site, if necessary, for example, windows.
We are nothing if not accommodating to our clients.
Thus, we only employ the highest quality joinery in the Sheffield area and the UK. We've been in the construction industry long enough to be able to recognise real talent. 
Therefore, when we see it, we snatch it right up. You should follow that lead. If you need Sheffield joinery services, look no further than Riverdale Joinery, Sheffield South Yorkshire.
Wooden structures, media units, kitchens and furniture made from superb timber are our specialities. Furthermore, these projects are executed by skilled carpentry joinery, who has been working in the industry for years, just like us. 
Thus, we provide bespoke, cost-effective Sheffield joinery services.
You have to envision it, we'll design it, and the talented craftsmen will create any piece of your dreams.
Riverdale Joinery offers four primary services – lounge fitted furniture, fitted wardrobes, fitted home offices, and garden decking.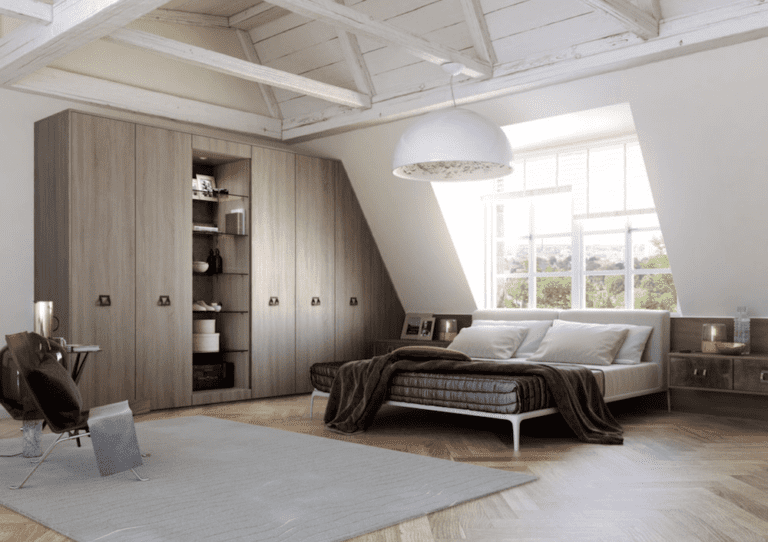 Lounge fitted furniture
A home should be a sanctuary. It should be a place where you feel comfortable and secure. It should be a reflection of who you are. Therefore, why buy a generic piece of furniture when you can have one made to measure?
Custom-made furniture will always conjure your design vision better than store-bought. Furthermore, it will feel your own. We, at our simple Sheffield joinery, are more than ready to help you bring the much-needed warmth and personal touch to your home.
Our lounge fitted furniture services will enhance and improve your living space. Transform your home and make a statement with the bespoke furniture services. 
Maybe you want a breakfast nook? Or a window seat to lounge in and enjoy a good book? We can make all that, and more.
If, however, you aren't sure what you want, don't worry. You're in good hands. The Riverdale team can execute the full project management, from design to installation, for you. 
Your home should be the place where you want to come and spend time with your loved ones. We always strive to achieve just that. The beautifully built bespoke furniture will transform your place of living into a real home.
The high-quality standards we maintain will ensure that your new furniture is durable as well as elegant. Each piece is individually designed. We hand-craft the furniture and products for you● Bathroom
● Bedroom
● Dressing room
● Home cinema
● Home office
● Lounge
● Walk-in wardrobe
● Children's bedroom
It doesn't matter if you want a remodelling, commercial or a property refurbishing job. We do it all. 
You won't find a Sheffield joinery with a better quality-price ratio. Furthermore, you can rely on our joiner professionalism that everything will get done promptly.
Fitted wardrobes
The struggle for closet space is not uncommon for homeowners. How many times have you wished for a beautifully fitted wardrobe that will have plenty of space for all your things? If you're anything like any other average homeowner, the answer is – plenty.
Our outside appearance is essential to us. The way people perceive us depends on how we look, not only on how we speak or behave. First impressions are crucial and rely solely on looks. 
Therefore, it's essential that, while you're choosing your outfit for that job interview, or for that important board meeting, you only focus on clothes.
Wouldn't it be great if you didn't have to rummage through your closet looking for the perfect garment? Wouldn't it be easier if you had great access, well-designed, and well-organised wardrobe?
We can provide just that. A contemporary, fitted wardrobe will transform your morning routine. We say that with high confidence because we are the leaders in the market when it comes to fitted wardrobes.
The inside and outside design of the fitted wardrobe you choose will be satisfying on two levels. Firstly, it will be fitted to your needs, therefore, capable of storing all of your belongings. Furthermore, the range of finishes and door styles we offer will fit into your bedroom design flawlessly.
When it comes to standards, ours are as high as they come. We use only the best quality materials and also hire only the most talented, skilled craftsmen, who care.
We will survey, design, and deliver your perfect wardrobe to your door. Furthermore, we'll install it and give you a ten-year warranty. No other Sheffield joinery with years of experience will go so far to please the customers. However, for us, your satisfaction is the highest priority.
Our selection includes entirely walk-in closets, bespoke storage solutions and sliding door wardrobes. We can efficiently design and assemble walk-in closets, hinged wardrobes, fitted bedroom wardrobes, sliding door wardrobes, and anything else you might have envisioned for your bedroom.
Fitted home offices
Sometimes we have to take our work home with us. But, there is no need to dwell on that. Bringing your work home with you shows real dedication and commitment. And, trust us, we understand dedication. It's the only approach we take in the carpentry business.
However, there is no need to spend what should be your leisure time in a dull-looking home office. Relieve the stress of working from home by refurbishing your home office with bespoke fitted home office furniture.
While the home office furniture doesn't need to be extravagant, it should be comfortable. The home offices usually aren't the biggest rooms in the house. Understandably so. Therefore, you'll need fitted furniture to make the most of your home office.
But, it's not just the available space we take into account when making bespoke fitted furniture. We, at Riverdale, a Sheffield joinery, consider your design and aesthetic, as well. 
Why not surround yourself with beautifully crafted furniture? That will increase your comfort and productivity levels.
The wide range of modern designs and colour options will liven up your home office and make it to your liking. Working from home won't be such a problem after that. 
However, there's another thing that's high on our priority list, and that's practicality. We'll use every available inch of space and install space-saving storage solutions.
The luxury finish will make your home office feel professional yet personal. We'll meet every need you have. We're nothing if not inventive. Therefore, any idea or design you have in mind – we'll execute it.
Moreover, our Sheffield joinery craftsmanship is classic and exudes the British spirit. Therefore, it is a perfect balance of traditional and trendy. 
The colours, textures and styles of furniture we offer are so vast that they can satisfy any concept you've envisioned. Refurbish your home office with furniture in natural wood style, combined with excellent finishes and fabulous, vibrant colours.
Whatever type of furniture you choose for your home office, we'll make sure it blends in with the rest of your home. That way, the serene feeling of the home will be present even while you work.
Garden decking
A garden is a lovely addition to any home. However, you won't get much use out of it if it isn't put together. You can't very well arrange a garden party and entertain your guests on uneven terrain, can you?
That's why many people turn to garden decking. Having a deck means being able to enjoy those warm, summer nights outside. Why not give yourself a beautifully designed outside space?
Riverdale joinery, a bespoke Sheffield joinery, is a master in garden decking. High-quality designs are a given. However, we also take on projects of any sizes, all with the same quality guarantee.
We'll design and install the perfect outside sitting area that will compliment your exterior design. While most people prefer hardwood decking boards, for your patio space we offer softwood, hardwood and composite decking as well.
Again, as with any other Sheffield joinery and carpentry services, we'll adjust our joinery services to your needs and design. You don't want a patio attached to your house? 
No problem. We can make it anywhere in your garden, and design so that it matches your vision. We are flexible, skilled and bring years of quality. Therefore, we shy away from no project.
The garden deck we build will be an extension of your home. Equally as elegant as the indoors and highly functional, it will be tailor-made to meet your needs. To do that, we offer a variety of choices:
● smooth deck boards
● grooved deck boards
● fitted seating or benches
● planters
● storage boxes
● steps
● spindles, newel posts
● handrails
All these options come in a variety of styles and materials. Hence, we'll use any combination so that we could incorporate your design and your vision into the outside space.
Riverdale joinery - Sheffield based joinery you can trust
Riverdale joinery – Sheffield based joinery you can trust
So, don't hesitate to contact us call or email and ask about any project you have in mind. We'll be happy to meet with you and discuss options, give advice, and arrange a deal. 
The best Sheffield joinery out there, Riverdale joinery will always deliver a bespoke, beautifully crafted product.
We are a Sheffield joinery complete fitting service no job is too small, quality design and space saving ideas are a part of what we do. Our reputation matters to us, so you are guaranteed a first class honest service.
As were Sheffield based and local, we offer affordable joinery and building to domestic homeowners. Including doors, kitchens, windows and doors to conservatories from our close joinery contractor partnerships.
Contact us today for a free quote!
Call 0114 4055996